Hydropower Subsidy Study - Western Balkans hydropower: Who pays, who profits?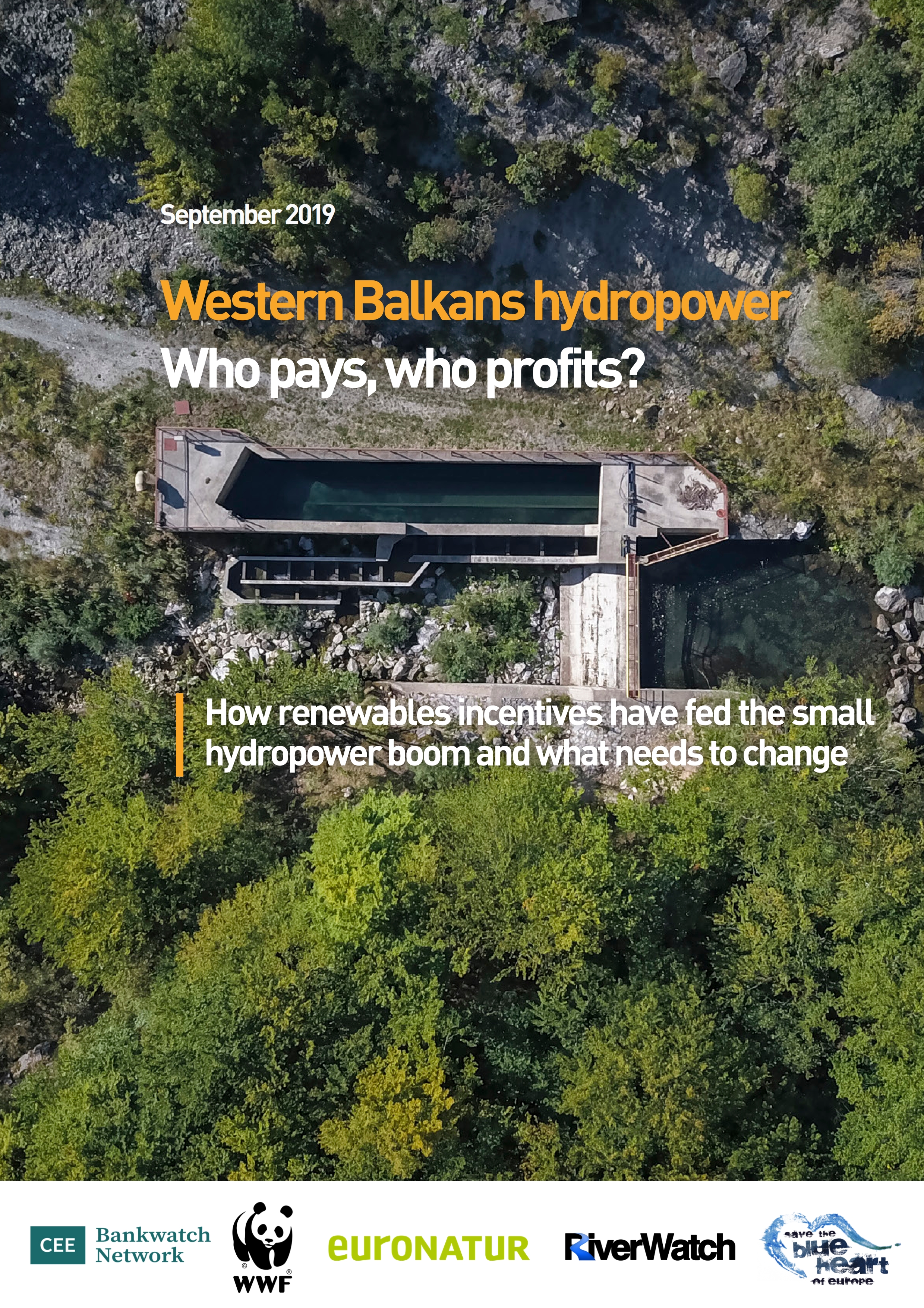 Disproportionate public subsidies for small hydropower in the Western Balkans have resulted in widespread environmental damage and have benefited wealthy business people close to or part of the region's governments, with little benefit for electricity generation, finds this study by CEE Bankwatch Network.
Fuelled by generous state-sponsored feed-in tariffs that contradict EU guidelines on state aid for environmental protection and energy, the number of hydropower plants under 10 megawatts in Albania, Bosnia and Herzegovina, Kosovo, Montenegro, North Macedonia and Serbia quadrupled from 108 to at least 488 between 2009 and 2018. Whilst the speed of development on solar and wind power projects has been glacial, in 2018 no less than 70 per cent of renewable energy incentives awarded in the region benefited small hydropower. Despite this support, small hydropower only generated 3.6 per cent of total electricity.