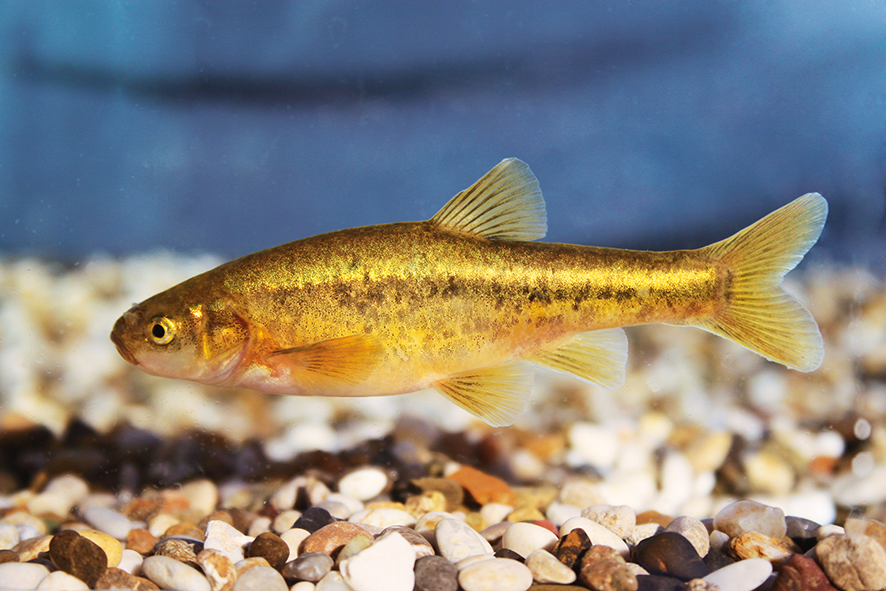 © Perica Mustafić
The Jadova minnow is endemic to the Jadova River, including its tributaries Balotin and Japoga rivers (Ćaleta et al. 2015). The smallest of the karst minnow genus Delminichthys (up to only 9.5 cm SL), this steno-endemic has disappeared from some sites where it was originally collected, and has been found at others where it was previously unknown, but all in the same drainage (Bogutskaya et al. 2012; Jelić et al. 2016). Like all members of the genus, it is considered extremely vulnerable to the spread of invasive species and hydrological disturbances (Freyhof 2012; Ćaleta et al. 2015).
Three planned hydropower schemes in the Lika River threaten this species with global extinction due to unpredictable effects on both the surface and subterranean hydrology of this karst region, and the promotion of invasive species that stem from the creation of new impoundments.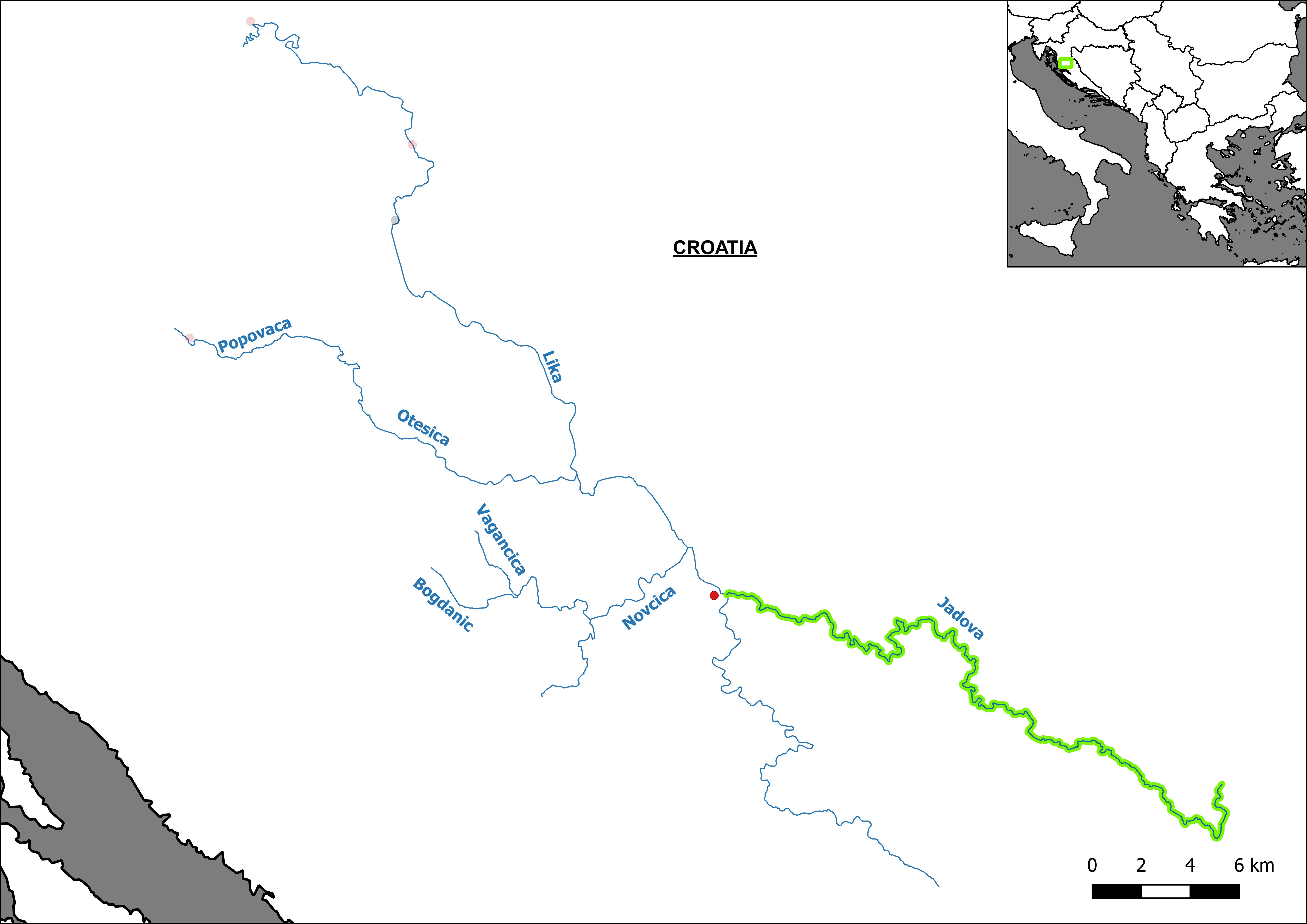 IUCN-Redlist

Critically Endangered

EUR-HAB-DIR

III

Bern Convention

III

Hydropower Sensitivity

Very High

Balkan Dam Threat *

Very High
* The assessment of Balkan Dam Threat is based on the loss of habitat that would occur if all or most of the planned hydropower schemes in the distribution range of the species were to be built. For more precise specification see Fish Study, page 8.