Fish Database
Acipenser naccarii
Adriatic sturgeon (eng.), Adriatischer Stör (ger.), Jadranska jesetra (hr.)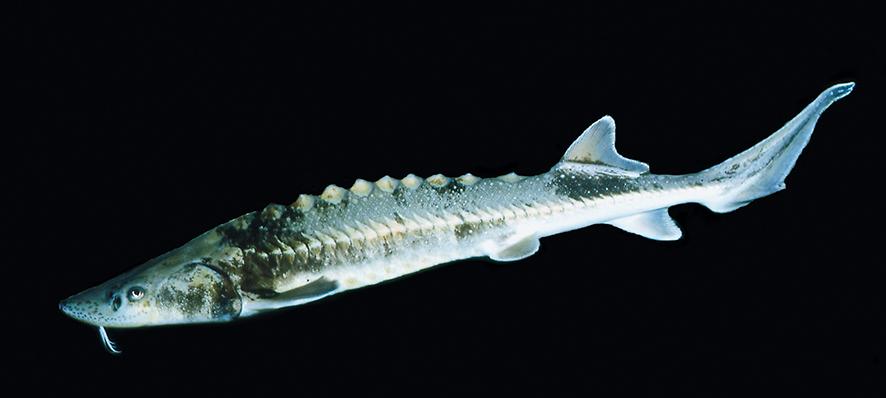 Distribution and Habitat - Historically – Slovenia,Croatia,Montenegro,Bosnia- Herzegovina,Albania
Adriatic sturgeon historically occurred in our study area from the Soca River in Slovenia to the Buna drainage in Albania (Kottelat & Freyhof 2007). Naturally reproducing populations along the Balkan coast are believed to be extinct (Bronzi et al. 2005; Bronzi et al. 2011), with the last record coming from the Buna River, Albania (depicted in map) in 1997 (Ludwig et al. 2003). The Adriatic sturgeon's habitat was large rivers and near shore (river mouth) marine habitats in depths between 10 and 40 m (Bronzi et al. 2011). It is anadromous but able to build landlocked populations (Kottelat & Freyhof 2007). The remaining potential spawning grounds are thought to be in the Po River basin of Italy. The species is additionally listed in Appendix II of the CITES convention.
Currently, survival of this species is based on captive breeding of a very limited brood stock (Boscari & Congiu 2014).
IUCN-Redlist

Critically Endangered

EUR-HAB-DIR

II

Bern Convention

II,IV

Hydropower Sensitivity

Very High

Balkan Dam Threat *

High
* The assessment of Balkan Dam Threat is based on the loss of habitat that would occur if all or most of the planned hydropower schemes in the distribution range of the species were to be built. For more precise specification see Fish Study, page 8.