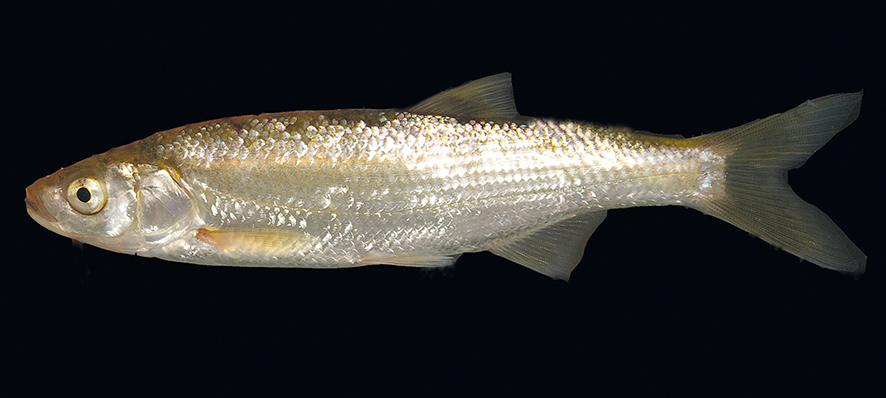 © Jörg Freyhof
Prespa bleak are a plankton feeding cyprind; they spawn in tributaries as well as gravel substrates along the shores (Kottelat & Freyhof 2007). One of seven fish species endemic to Lake Prespa (Kottelat & Freyhof 2007; Talevski 2010), they are the preferred prey of the world's largest colony of Dalmatian pelicans (Pelecanus crispus) (Pyrovetsi & Economidis 1998). Like of all Lake Prespa's endemic fauna, water abstractions, pollution and the introduction of non-native species are the major threats to their survival.
Tributary spawning populations may be under a high level of threat due to planned hydropower plants in the Agos Germanos (or Ayros) tributary in Greece. In this tributary, the endangered Prespa trout Salmo peristericus is also found. Additional dams in other tributaries, built for irrigation, may also pose problems.
IUCN-Redlist

Vulnerable

EUR-HAB-DIR

III

Bern Convention

III

Hydropower Sensitivity

Moderate

Balkan Dam Threat *

Moderate to High
* The assessment of Balkan Dam Threat is based on the loss of habitat that would occur if all or most of the planned hydropower schemes in the distribution range of the species were to be built. For more precise specification see Fish Study, page 8.