Aleksandar Jaredić for Balkan Rivers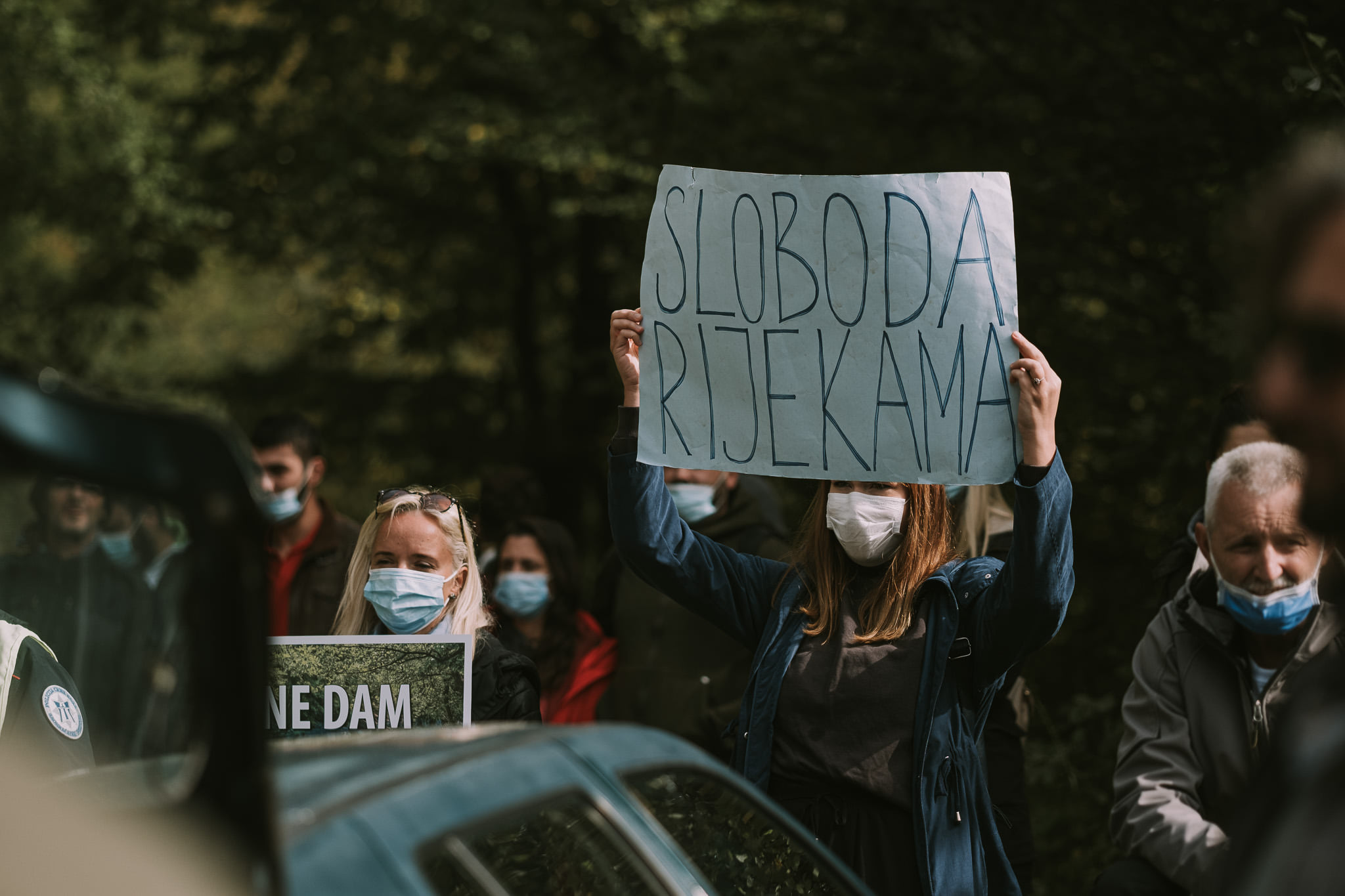 Aleksandar Jaredic
is a professional photographer and graphic designer, who actively joined many initiatives for free rivers in Montenegro. He likes to capture the true moments and emotions and where better to do that than at a protest.
"If the Earth is the mother, then rivers and streams are its blood vessels. If we put them in a pipe and clog them, there must be a heart attack! There is nothing more important than clean water and clean air. That is why we must protect and defend it at all costs."
Aleksandar says.
This protest was for the river Skrbuša, a tributary of the Tara and was organized by the local community. Protests began in November 2020. The investor and his security as well as the construction companies were prevented from crossing the river. For 5 days, the locals blocked the construction site day and night until the government decided to temporarily pause the project in order to review it. This December, the deadline for completion of works expires and the contract is likely to be terminated. This shows once again how important local resistance and the blocking of construction site is!! Well done!